I know it's what Terry wanted, but I still find it heart-breaking that we'll never get to know what was on those hard drives of his and what that very clever bugger had planned for our favourite characters, or what new ones he was busy cooking up in that extraordinary brain of his.
The hard drives containing Terry's unfinished novels have been steam rollered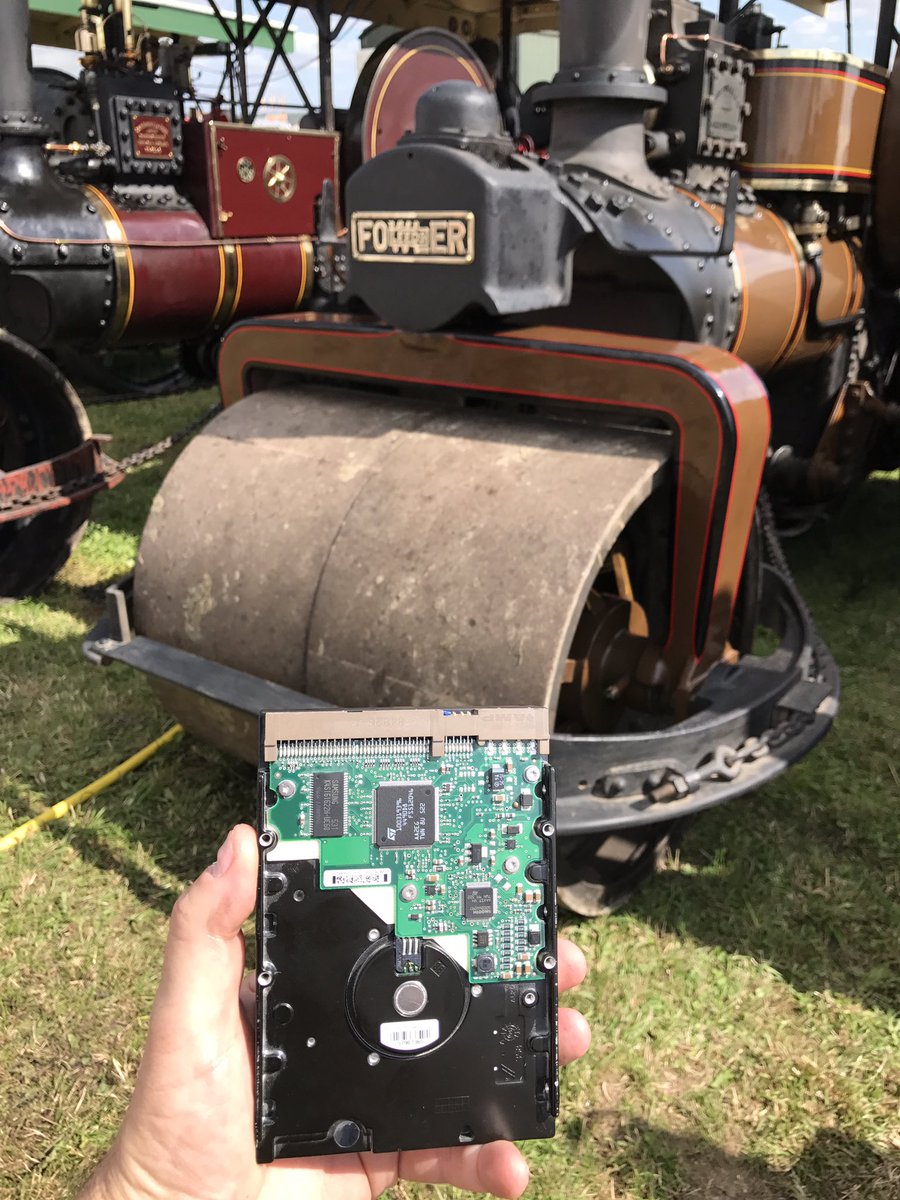 On the other hand, there is something quite pleasing about a survivor of the industrial revolution getting the better of all this new-fangled, upstart electronics business . . .